Kryptonite's Transit H-Bar Carrier securely holds your lock on your bars so it's always at the ready. It fits most handlebars from 22 to 32mm in diameter and works with pretty much any U-lock on the planet, from standard ones to the super-fat New York Fahgettaboudit. It also works with cable locks for the ultimate in carrying convenience.
Kryptonite's Transit FlexFrame U-Bracket makes it easy to carry your U-lock on your bike so it's always handy. This simple mount fits on frame tubes from 25 to 80mm in diameter and it accepts most 13 and 16mm-diameter round-shackle U-locks. Plus, the clamp rotates so you can perfectly align the lock with your bike to keep it tucked out of the way.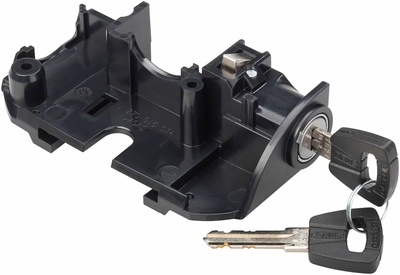 Secure your eBike battery to your bike using quality Abus lock cores.